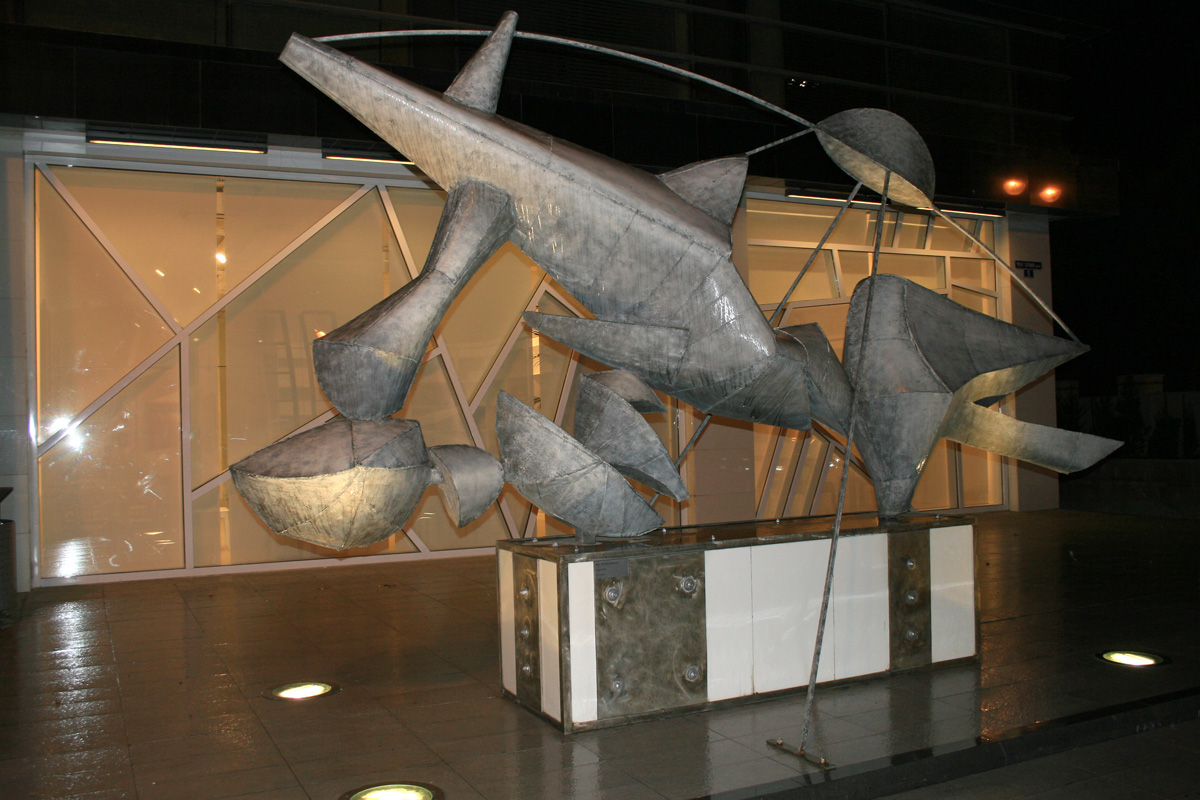 The Museum's basis is a collection of the best works of the Azerbaijani avant-garde, from the mid-twentieth century until now. The collection, encompassing painting and sculpture, reflects aspiration, striving and freedom of the human soul.
In accordance with the wholeness of world art, the Museum exhibits European classic works and masterpieces of Western avant-gardists: Picasso, Marc Chagall, and Salvador Dali are presented from private collections. It also features classics of Azerbaijani figurative art of the period, from many artists including: Tahir Salahov, Sattar Bahlulzadeh, Mikail Abdullayev, Huseyn Aliyev, Taghi Taghiyev, Nadir Abdurrahmanov, Elmira Shahtakhtinskaya, Nadir Qasimov, Oqtay Sadiqzadeh, Tokay Mammadov, Toghrul Narimanbekov, Omar Eldarov and others.
The Museum presents the creative beginning of children's fine arts. The art café and restaurant within the Museum continues the exposition of avant-garde works. There is a bookstore offering many volumes on fine art and architecture, an exhibition hall, an art gallery and a video hall.
The Azerbaijan avant-garde is a vivid and viable phenomenon. Together with artists throughout the world, Azerbaijani painters interpret World Art heritage. They express this through their vision of the pace of modern life, being inspired by the rhythms of present time, revealing the energy of space and enclosure, apprehending through intuition the new and unknown. These masters remove all barriers and cliché, each of them creating an individual aesthetic reality. The central idea of creativity initially assumes the freedom of self-expression; it is beyond any standard or conjecture.
The avant-garde has always been a way to spiritual freedom and new horizons, a contact with the energy of eternity, and a quest for the depths of our abilities. It is our mood, warmth, and humaneness, our fears and hopes, our endless fantasy. It is an infinite expressiveness of free forms, an inexhaustible means of abstract self-sufficiency of lines and pictorial colors that render images. The avant-garde conveys a deeply emotional world harmony concealed by outer forms and images.
This is the very art that is presented in the Museum's permanent exhibits, which include the works of such painters as Rasim Babayev, Ashraf Murad, Gennadi Brijatyuk, Fazil Najafov, Mammed Mustafayev, Agha Ousseinov, Ali Ibadullayev, Mirnadir Zeynalov, Fuad Salayev, Farkhad Khalilov, Darvin Velibekov, Eldar Mammadov, Mikail Abdurrahmanov, Museib Amirov, Mahmud Rustamov, Husein Hagverdi, Eliyar Alimirzayev, Rashad Babayev, Altai Sadiqzadeh and others.